Artists United is a Facebook live event hosted by L V Prasad Eye Institute's Institute for Vision Rehabilitation on 2 January 2021. A cause-related fundraising event, it presents ten very talented artists who have not let their disabilities be a roadblock for them, on their way to achieve their dreams. This is a virtual event and is open for all!
The event was successfully organized on 2 January 2021. Many thanks for your overwhelming love and support. We will soon bring to you the second edition of 'Artists United'.
The funds raised through this initiative will go towards strengthening LVPEI's Livelihood Skills Development program for the persons with vision impairment and their families.
By providing them training in specific (or multiple) trades, based on their acumen, besides supporting their trade ventures, Institute for Vision Rehabilitation strives at making people with vision impairment independent. The range of products developed under these programs are utility-based and include cloth and jute bags, conference files, pouches, fruit baskets, laptop bags, paper bags, candles, jewelry and home decors.  Marketed and sold under the tag name of A Meaningful Gift, these products provide means of livelihood and lead persons with vision impairment to a life filled with self-dignity.

Support this event with your time: by watching the artists perform, and encouraging them; and with your generous contributions: by donating for the program. No amount is too less to donate.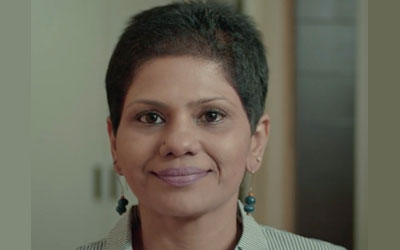 A consultant ophthalmologist by profession, Shanthipriya is a fitness enthusiast and a young Parkinson's disease warrior, for the past ten years. A self-taught artist, Shantipriya has found her forte in acrylics abstract. Art to her is an extension and expression of herself. Her journey as an artist started with her selection as one of the 8 winners of 'Art for Inclusion' by India Inclusion Foundation.
She founded the SAAR FOUNDATION, a non-profit organization to make a difference in the lives of persons with Parkinson's in April 2019.
Shanthipriya Siva, Chennai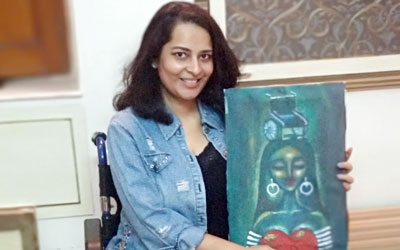 An artist, a teacher, a storyteller and a nature lover, Payal Shrishrimal is also an ambidexter and a fashion designer. Her muscular dystrophy could not stop her from pursuing her interests and reaching greater heights. She loves doing nail-art, tattoos, sugar-craft, henna art and much more.
 Payal Shrishrimal, Balotra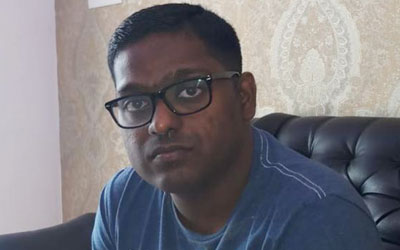 27-year-old Brian Varghese Pradeep, currently pursuing the basic graphic computer courses is dealing with autism spectrum conditions. Fascinated by colours, Brian loves to paint still lifes; drawings of ordinary things available around his home. His art has been showcased in various exhibitions like The Outsider Art by Kochi Biennale Foundation, Art for Inclusion 2019 by India Inclusion Foundation, eCAPA 2019 and 2020 by Art Sanctuary, Kriti Literary Fest, Kochi and online exhibitions by Lulu Mall.
 Brian Varghese Pradeep, Kochi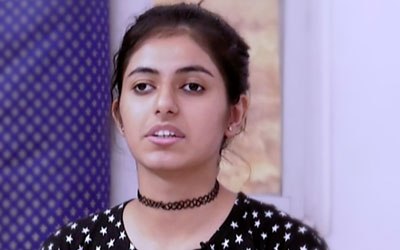 A client of LVPEI's Institute for Vision Rehabilitation, Chetna recently completed her graduation, and she hopes to become an entrepreneur someday. Various art forms have always fascinated her, and that's one of the reasons why she enrolled herself to be a part of Tactile Painting Workshop held at LVPEI in 2019. Moved with the response she received for her painting, Chetna now plans to pursue this hobby further and create many more such art works.
Chetna Punjabi, Hyderabad
Call her little Janaki or the musical genius, Jyothi is certainly gifted when it comes to music. Her passion for music is so profound that even her Intellectual Disability could not distance her from it. Jyothi is a music teacher, performs on violin and the keyboards, and is also a vocalist. Her mother, Ms Kalai has been her strength all along and together they formed "Jyothikalai', a familiar brand on social media.
K. Jyothi, Chennai
He first held a guitar when he was just 3 years old, and today, he is a talented lead guitarist for a musical band called Pickled Peppers based in Kolkata.  Moving his fingers smoothly to difficult chords is a piece of cake for this young man who did not let his vision loss deter him from pursuing his passion and growing in this field.  His favourite numbers are usually the great English musical hits of the 70s and 80s. Currently, Guy performs with his band in several parts of India, particularly in Kolkata.
Guy Guzman, Kolkata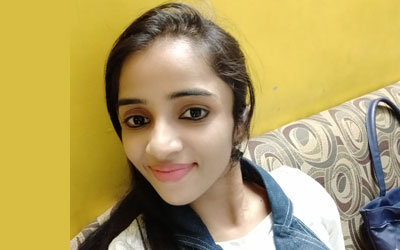 A Lupus survivor, Sangeetha is a dancer, choreographer, model, actor, entrepreneur, and a motivational speaker. She has a YouTube channel called "Dance 2 chill" and an online boutique colours fashion. She choreographs for all genres, irrespective of language, and also teaches dance to students online.
K. Sangeetha, Chennai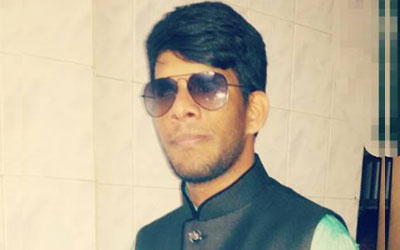 Poet, songwriter and a humanist, this literature lover can surely touch people's hearts with his words. Sharing the stage with some of the renowned poets in India, his lyrics revolve around the subjects of relationship, love and life.
Prathamesh Bendre, Mumbai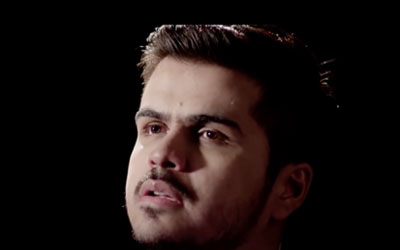 A singing sensation, 1st runners-up in Rising Star-3, the Colors TV fame and also a finalist in SaReGaMaPa Little Champs, he began singing when he was just 2 years old.  At the age of 4, he started taking professional singing training, and he has never looked back since then. He received appreciation from several eminent personalities such as the late APJ Abdul Kalam, Salman Khan, Rekha, Madhuri Dixit, Smriti Irani and many more. Currently, he is doing projects for T-Series Music and hopes to sing for Bollywood someday.
Diwakar Sharma, Delhi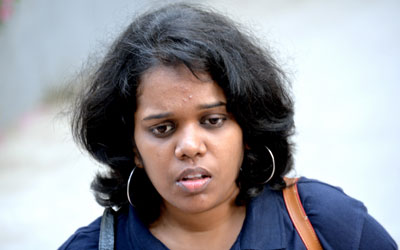 A Rehabilitation Counselor by profession, Aishwarya's passion for art led her to create tactile paintings that could be appreciated as well as made by persons with vision impairment, just as she does. In 2019, with the help of her team at the LVPEI Institute for Vision Rehabilitation, she conducted a one-of-its-kind Tactile Painting Exhibition, wherein 16 artists with vision impairment got to make tactile paintings for the first time.
T.V. Aishwarya, Hyderabad